No matter if you are just starting or want to get more out of your Zendesk, our team can help you with our wide range of Zendesk services.
Professional Services
From getting your Zendesk up and running to improving your system and getting the reports you always wanted, we offer a wide variety of services to help you get the best out of Zendesk.
Learn more
Training for Zendesk
Learn how to use Zendesk as an agent or how to configure the platform as an administrator. Complete our online courses to receive a certificate or skill up your team to be ready for Zendesk.
Learn more
Maik Isernhinke
GUIDOO IS VERY COMPETENT
The team of Guidoo is very competent and conveys the technical topics really comprehensibly. They delivered what was promised without much fuss.
Going into the project we were afraid we would have unanswered questions but that was not the case.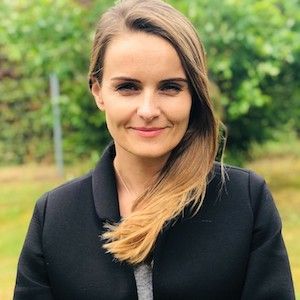 Sylwia Bischof
GUIDOO'S TEAM WORKS EXTREMELY PROFESSIONAL
My availability is very limited, and I was afraid that the progress on the project wouldn't turn out as expected. But thankfully, my consultant was very flexible from the start– especially when it came to meetings and feedback.
I also learned a lot from my consultant since she is supportive and competent, and I liked her upbeat attitude! Guidoo's team works extremely professionally and consists of great people with great attitudes and personalities.
Nicolai Hesse
WE CAME BACK FOR MORE
We rolled out Zendesk within four (4) weeks thanks to the help of Guidoo Services. Nils and his team are friendly and flexible, they adapted to our working style and advised us along the way.
They are great at following up and keeping the ball rolling so that the project progresses. My concern was that I do not have enough time to work with them as we are always busy, but we managed to pull everything off in time.
Our Blog
Zendesk Edge
Insights, best practice tips and news on Zendesk & the Customer Service industry. Crafted by hand and brain (not AI) from our in-house expert and founder: Nils Rebehn.
Get the edge with

Zendesk Edge
Get our insights, best practice tips and news on Zendesk & the Customer Service industry into your inbox every month.